A bridge is the dental term for a fixed dental prosthesis in which at least two teeth are fitted with a crown and then connected with one or two links.
Dental bridges are designed to fill the space left by a missing tooth or teeth, bridging the gap discreetly and blending with natural teeth, which usually supports the bridge.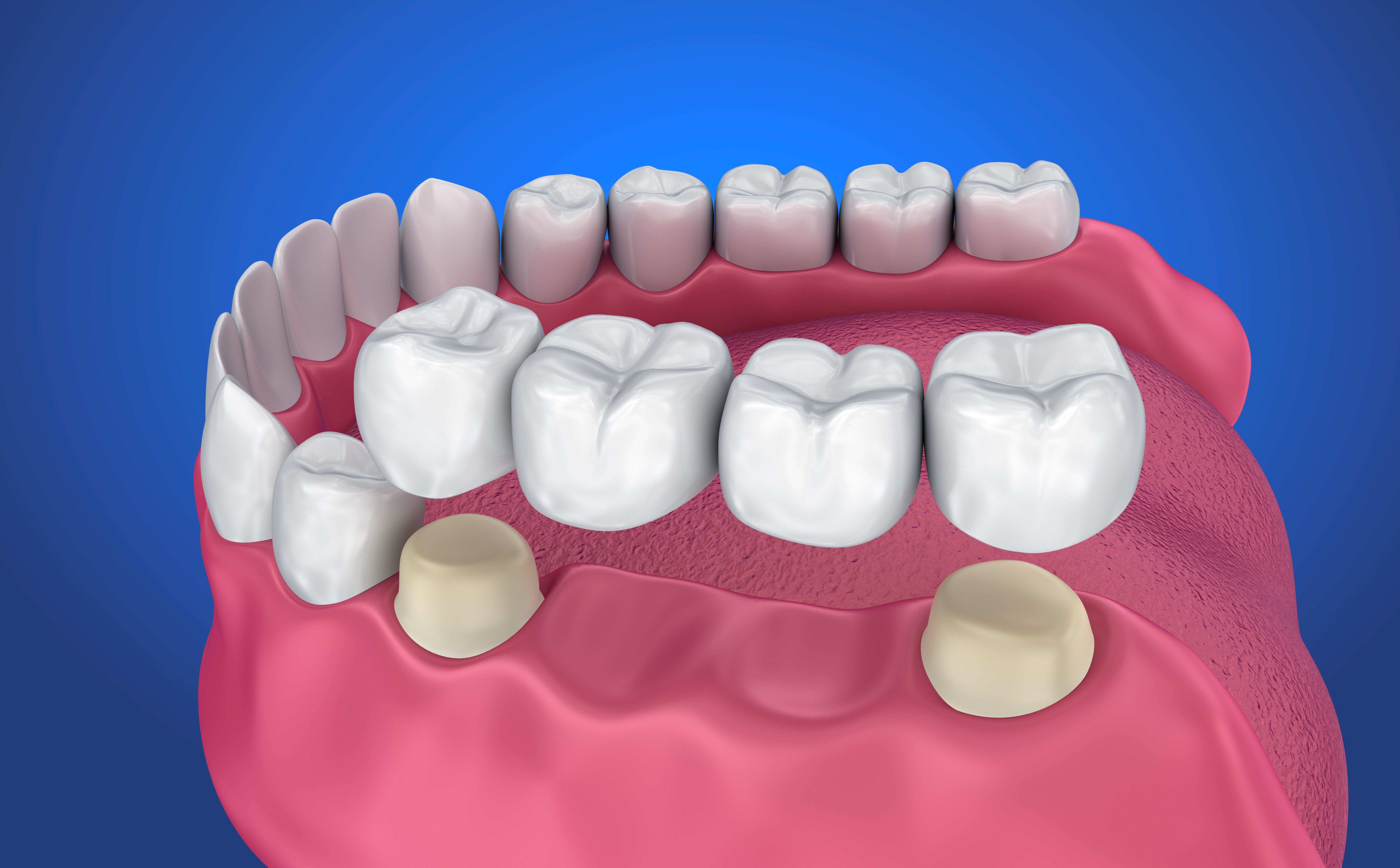 Dental bridges are made from ceramics or porcelain fused to metal, so they function like real teeth as well to ensure comfort and confidence.
Dental bridges can:
Restore your smile
Restore the ability to properly chew
Restore your speech and pronunciation
Maintain the shape of your face
Re-adjust your bite to properly distribute the force when you chew
Re-adjust your bite to properly distribute the force when you chew
Prevent your remaining teeth from shifting into misalignment.
There are many variables that can affect cost. These are:
The number of teeth needed to fill the gap
The materials used, such as composite resin, zirconia, or metal alloy covered in resin
The complexity or difficulty in placing the bridge
Other related treatments, such as procedures required to address issues with gum disease
The position in the mouth where the bridge is to be placed
We recommend you replace missing teeth as soon as possible to prevent the surrounding teeth shifting out of place, which may cause future problems with your bite.
The made-to-measure bridges are created in a dental lab using cutting-edge technology ensuring a comfortable fit.
Fear of dental work is common, with that in mind, our dentists offer a standard anaesthetic, like the one administered before receiving a filling, which increases patient comfort.
If you are interested in bridging your gaps, contact us to arrange a consultation.
If you are looking to add sparkle to your smile in a tranquil setting, click here or request Bridges by calling 01483 573 889