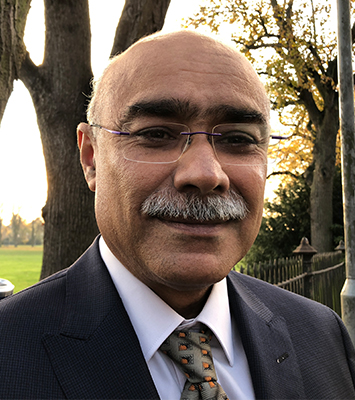 Dr Baljinder Singh Grewal
BDS(UM), GDC statutory exams
GDC No. 276811
Dr Baljinder Singh Grewal has 30 years extensive experience in both state and private dentistry. He built up three private practices in Malaysia before he moved to the UK with his family a few years ago, when he obtained his General Dental Council UK qualifications.
Dr Grewal practises General Dentistry but has a keen interest in endodontics (root canal treatment), minor oral surgical procedures (e.g. wisdom tooth removal) and crown & bridge treatments.
Dr Grewal's ethos is to always put the patient first. He will take the time to fully explain any proposed treatment and to ensure the patient is at ease and comfortable.
Dr Grewal is passionate about children's oral health and over the years has given up his time to give free dental care to underprivileged children in Malaysia. He also gave numerous talks at schools and orphanages to encourage the children to look after their teeth.
Dr Grewal has appeared twice in the Malaysian national newspaper, 'The New Straits Times'. His opinion was sought on oral health and general dentistry.
Dr Grewal also carries out the wrinkle correction treatment and is fully trained to do so.